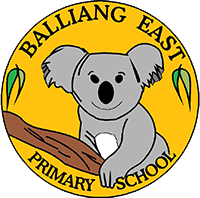 School Values – Commitment, Friendship, Honesty, Integrity & Respect.
Balliang East Primary School is a rural school located approximately 15 kms south of Bacchus Marsh on the Geelong-Bacchus Marsh Road. The school was opened on the 15th May, 1913 with an enrolment of 16 students from surrounding farms.
Over the years, the enrolments have fluctuated, dropping as low as 6 students in 1976 and sitting between 30-40 enrolments for the past two decades. In 2017, the school started to see a steady increase of students as families started to travel out from Wyndham Vale, Werribee and Melton. Enrolments now average 80 students and are expected to sit around this number for the foreseeable future.
There have been a number of changes over the years to accommodate the growing student population. From its humble beginnings of a single classroom, the school now has four main classrooms, a Multi-Purpose Room with kitchen facilities, an Art Room and an Administration Block. The spacious grounds include a large oval, plenty of playground equipment, a large covered sandpit and a modern basketball court.
Balliang East provides many opportunities for the parents to be involved in school activities. Annual events such as the Pink Stumps cricket match/welcome BBQ, Special Person's Day and the end of year concert attract many parents and visitors to our school.
Balliang East Primary School ensures that students in all grade levels are exposed to all 'Learning Areas' of the Victorian Curriculum throughout the year including English, Mathematics, The Arts, Science including STEM, Physical Education, ICT, Humanities and LOTE (Mandarin). The school is the base school for the MARC Van (Mobile library) so the students participate in weekly library sessions and have the opportunity to borrow books.
Performing Arts is high on the agenda. The students perform at the 'School of Rock' at Tullamarine each year, as well at the local 'Moorabool Kids Day Out', which was initiated by Balliang East PS in 2015. Many small schools within the Moorabool Shire participate in this event. The end of year concert is a hit with the school community and provides a platform for the students to show case their talents in singing, dancing and performing.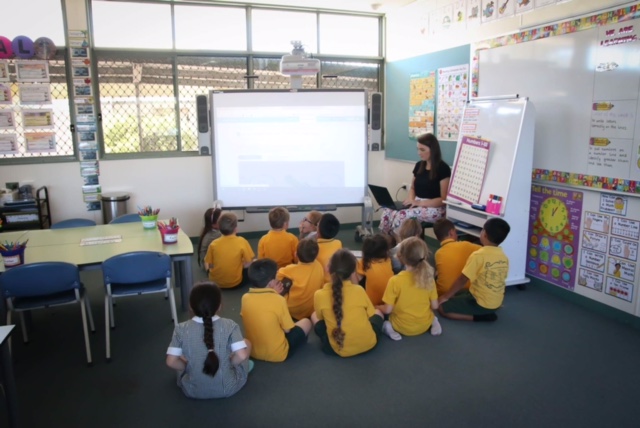 Balliang East provides many extra-curricular opportunities for the students. Annual incursions include visits from the Life Education Van, Royal Flying Doctor Service, Start Smart, Western Water and the Responsible Pet Program. Excursions and other activities occur across the year including visits to Melbourne to see live shows, Adventure Park, School Camp, School Sports Carnival, P-6 Swimming Program and the Grade 4-6 Lions Club Young Ambassador Night.
The students have many opportunities to participate in activities such as Pancake Day, ANZAC Day, Easter and Christmas activities. The students work in 'Social Teams'. These teams are made up of students from P-6, which allows for the older students to provide support for the younger students within their teams.